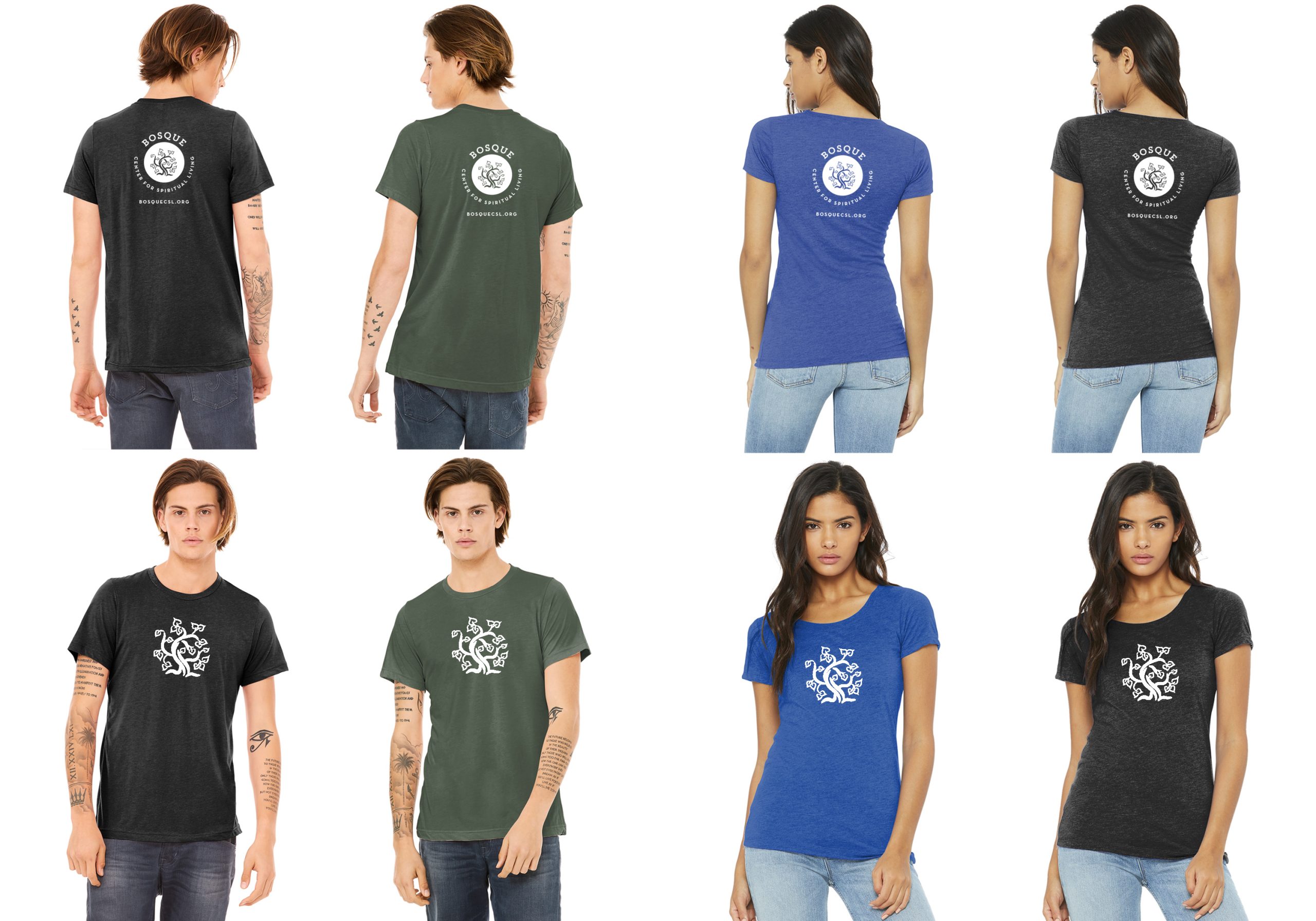 BOSQUE LOGO-WEAR IS ON ITS WAY! 
We are taking pre-orders now through March 15. T-shirts should arrive in late-March. At that time, we will contact you about payment and pickup/shipping.
T-shirts are available in Women's and Men's (Unisex) cuts, with two color-choices each. Women's charcoal-black, or royal blue with white lettering. Men's charcoal-black or olive green with white lettering. All shirts are a high-quality, soft, tri-blend (cotton, poly, rayon).