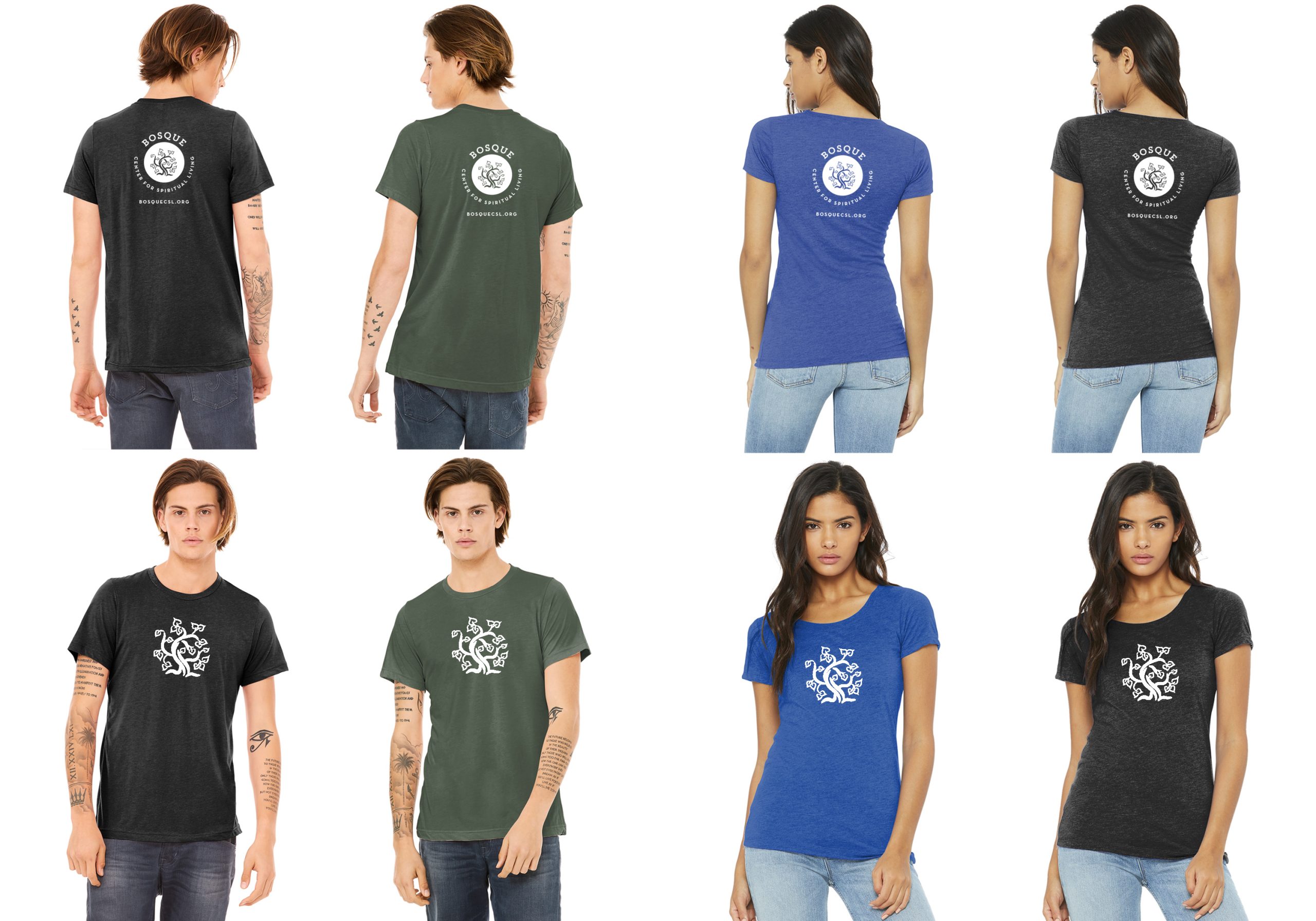 BOSQUE LOGO-WEAR HAS ARRIVED!
Most of our tees have already sold out.  We have a very few sizes left.  Contact me directly if you're interested (revdrew@bosquecsl.org).
When our local print shop reopens, we may do another round of pre-orders…
Thanks for your support, and let's see everyone all over social media rocking their Bosque Tees!