In the midst of the COVID-19 pandemic, 9 of us gathered on Zoom to write a script together. Then, 25 of us performed it. This is the result of our creative collaboration…
Presenting:  SQUATCH, a mockumentary…
"REUNITED, and it feels so…" is an experimental riff on the theme of One Mind, Infinite Connection. 
Together, 25 people wrote this 10-minute monologue through line-by-line free association.  Each participant was given the previous line without context, and asked to contribute the next.  57 of us took part in the recording, which was also completed individually and without context.

Ultimately, I think it's a powerful representation of convoluted, self-expressive, unleashed creative togetherness.
The culminating performance of a 6-week character development and monologue-writing workshop premiered with a live online watch party on October 10, 2020.
Featuring 8 short one-person pieces by Tim Keegan, Prema Thomas, Sonia Montgomery, Travis Chapman, Christopher Jaros, Drew Groves, Sheila Towle, and Patty Stephens.  Enjoy!
THEATER AS A SPIRITUAL PRACTICE
Theater is a practice of both individual self-expression and interpersonal collaboration. It is an exploration of identity, authenticity, and self-awareness that also requires us to exercise trust, listening, and understanding of others. The whole process of co-creating and inhabiting a reality is an inherently spiritual enterprise — not just a metaphor for life, but what spiritual living is actually about.
In November 2019, Bosque staged its first full-length theatrical production: Thank You For Being a Friend. We re-imagined three classic Golden Girls television episodes, and translated them to live performances with non-traditional casting (i.e. lots of drag). We partnered with q-Staff Theater in East Downtown, and sold-out completely all shows. It was great fun and hugely successful.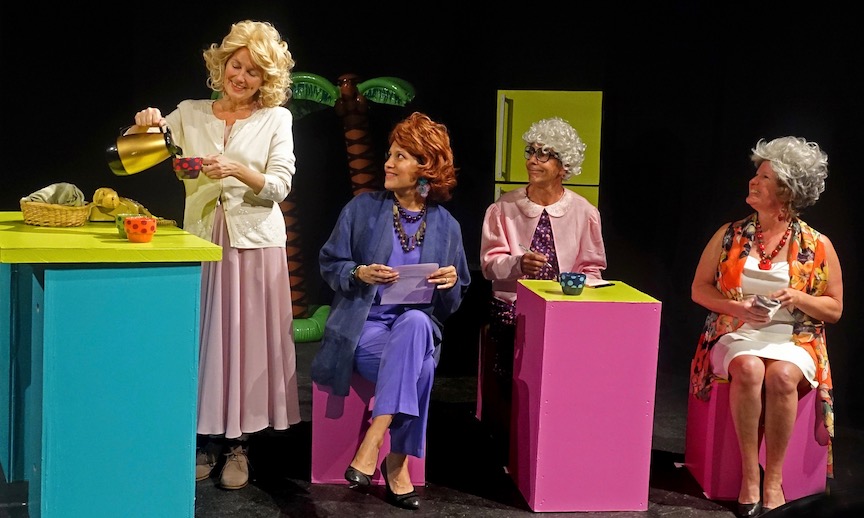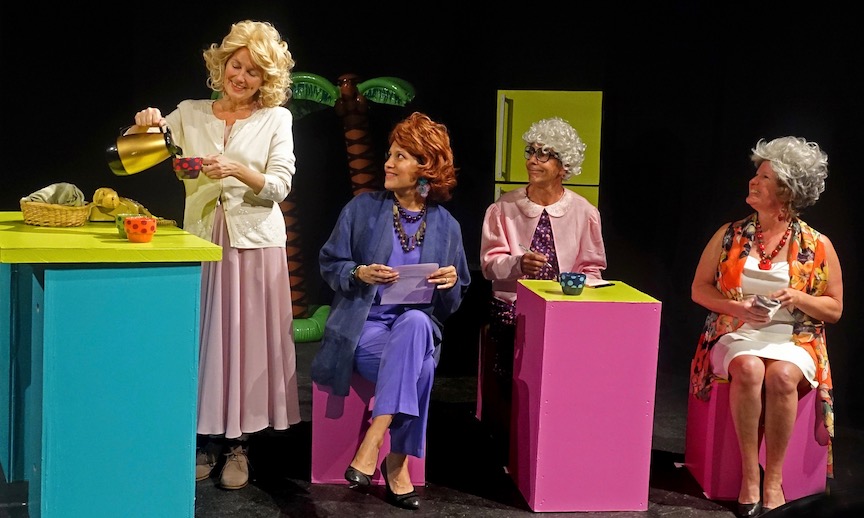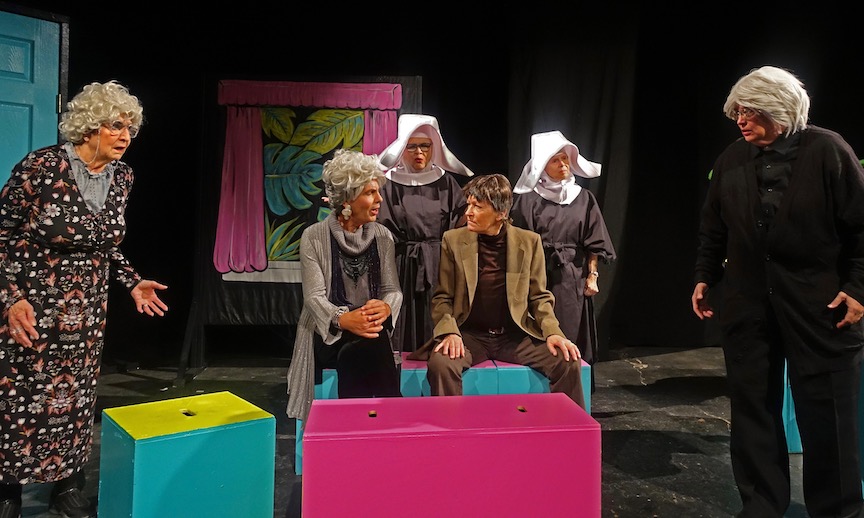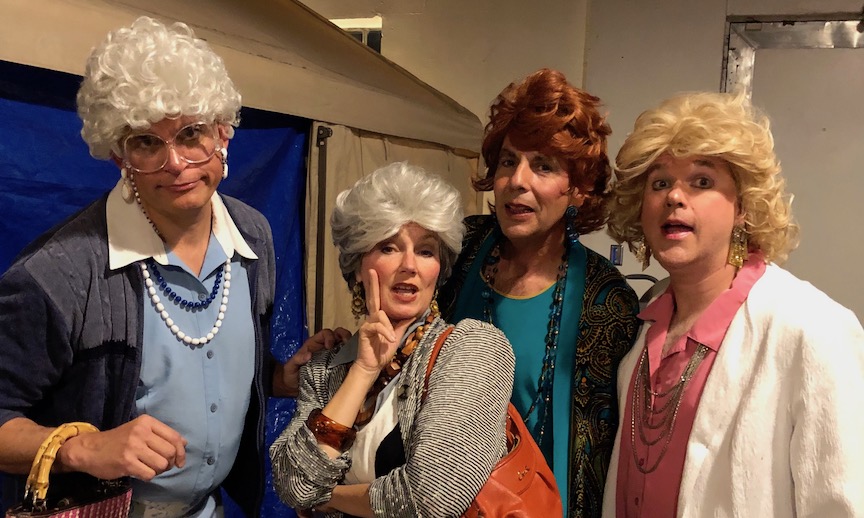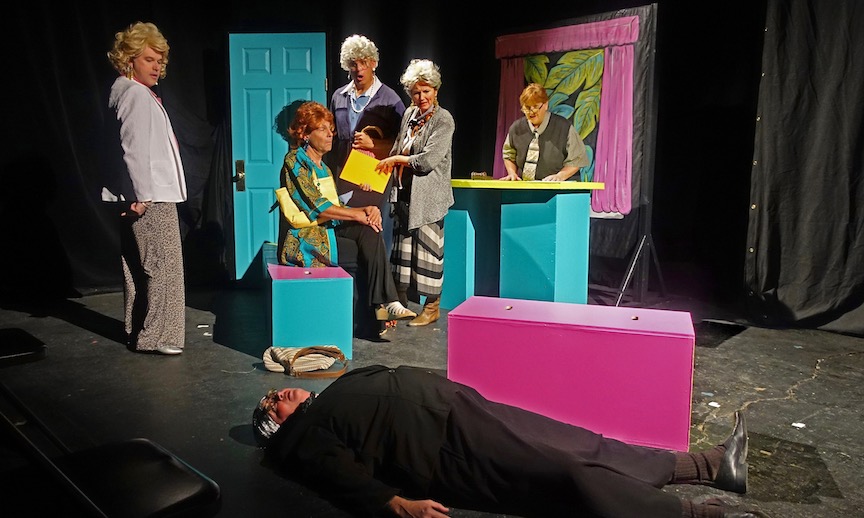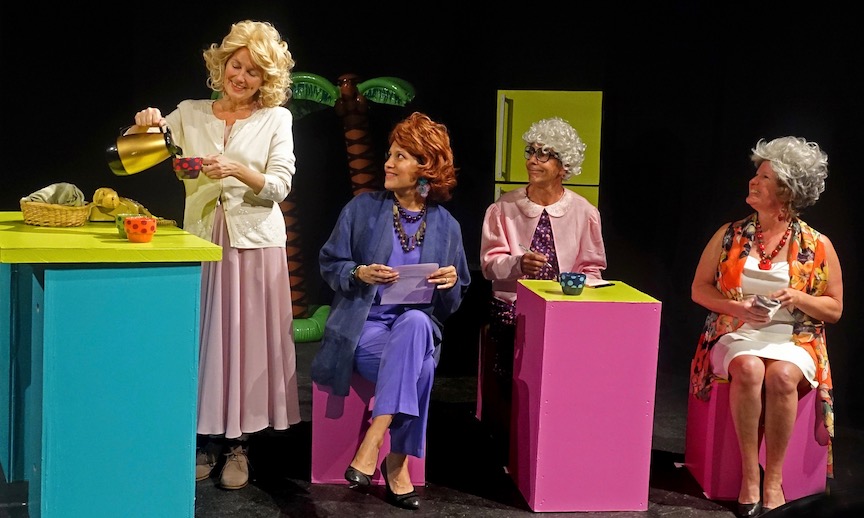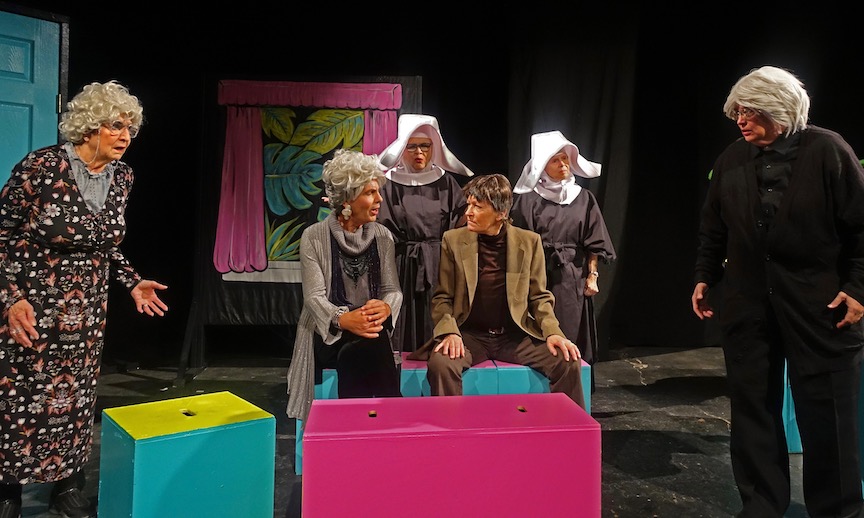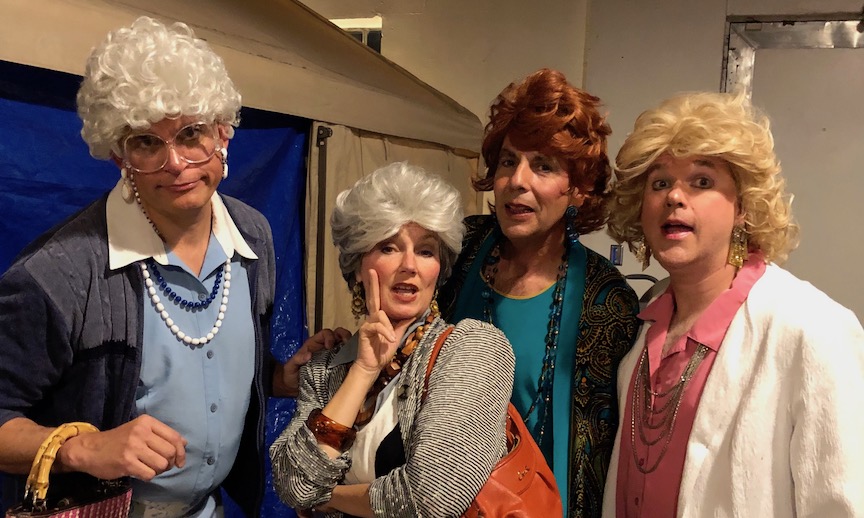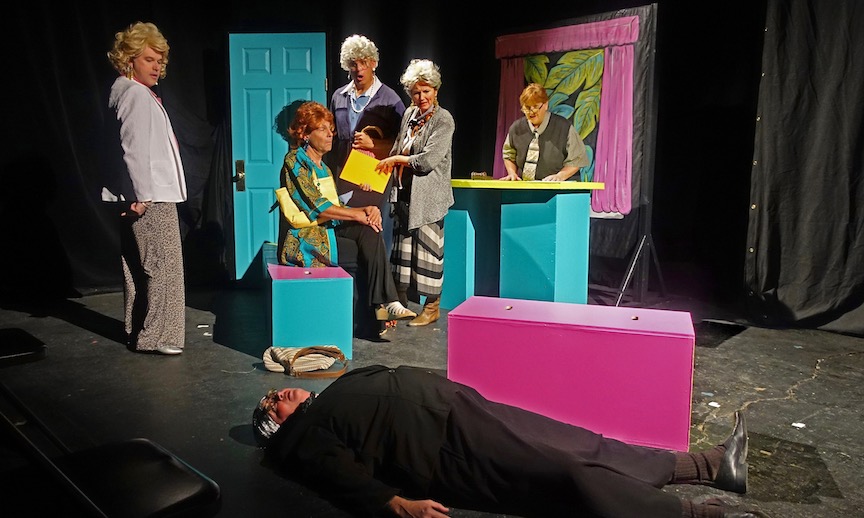 BOSQUE MUSIC

Under the leadership of Patty Stephens, Bosque Center for Spiritual Living has developed a gorgeous and multi-faceted music program. Most of our music is a cappella (without instrumental accompaniment). As we have found our voices together, it often feels as if our entire community has become a choir.
Our music program includes:
A Sunday choir, several times a year
Performance classes and workshops, most notably the Pyromaniac Cafe, Patty's signature "fiery" spiritual journey through vocal performance
Hymn-prov song-writing workshops
Monthly evening singalongs and karaoke events
Acappellooza — an annual a cappella concert, featuring our choir and other Albuquerque vocalists
A summertime Hootenanny
Special musical services — It Had to Be Hafiz (a mashup of Sufi poetry and the American Jazz Songbook), a Beatles singalong, and a Christmas Eve Caroling
We end most Sunday celebrations singing these words from Jeff Black, "If we can sing together, if we can dream together, if we can see forever, we can change the world."  Indeed, we can.
DANCE
Because we meet in a dance studio we are sort of naturally infused with that graceful physicality, the beauty and energy of movement.
In addition to supporting each other's programs and events, Bosque partners with the Maple Street Dance Space community in various service events throughout the year.
In 2018, we didn't just march in the LGBTQ Pride Parade — we danced in it, with live drumming.