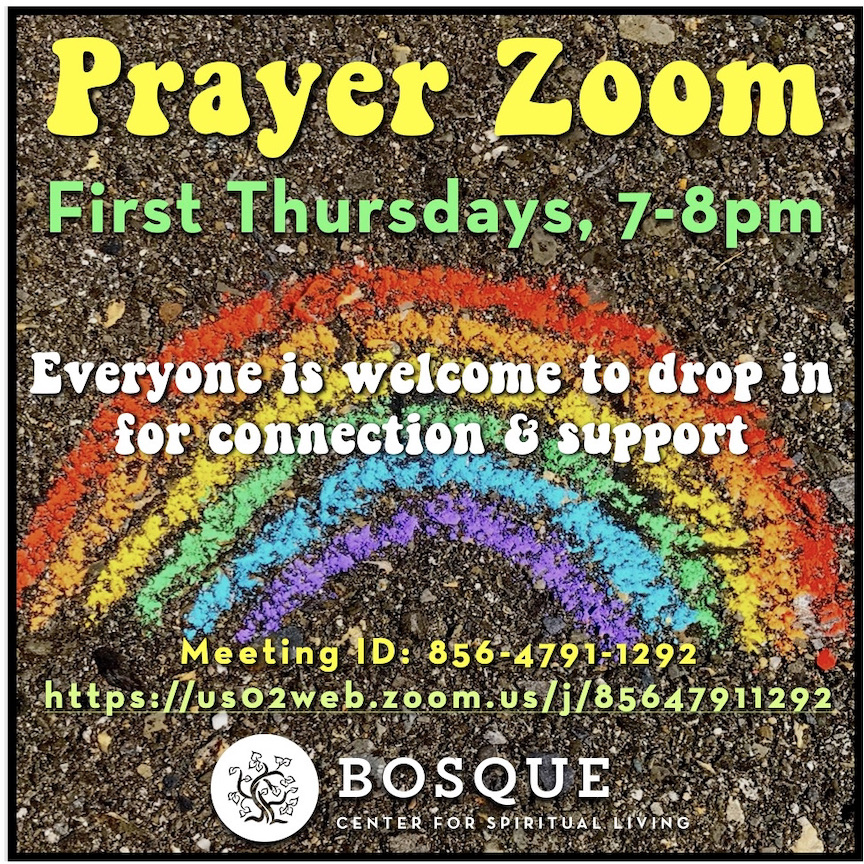 It makes a difference how we think about and speak about ourselves, our lives, and the world
At Bosque Center for Spiritual Living, we practice affirmative prayer, aligning our thoughts with whatever good we seek to experience.
Affirmative Prayer is powerful.  We intentionally shift our perspective so that we are open to accept the blessings already present in our life.  And we empower ourselves to welcome and create more good.
Affirmative Prayer (also called "spiritual mind treatment") declares Spiritual Truth.  It is a recognition of Spirit's Omniscience, Omnipotence, and Omnipresence, and a realization of our own and each other's unity with Spirit.
Sometimes it's very hard to speak positively on our own behalf when we're confronting life's many challenges.  At times like these, it's important to be able to lean on each other and step up for each other.  This is one of the many beautiful things about community.
Bosque Center for Spiritual Living has a Prayer Team that is honored to stand for and call forth your Good – your strength, your health, your plenty, your joy, your love.
Our Prayer Team is comprised of licensed Practitioners, laity, and ministers.  We keep all prayer requests confidential.  Please email prayer@bosquecsl.org or complete the form below if you would like prayer around any matter.