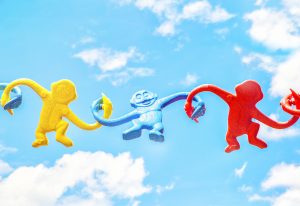 Integrity • Kindness • Community Outreach • Creativity • Connection • Compassion • Accountability • Trust • Inclusivity • Spirit • Honesty • Fun • Authenticity • Spiritual Activism • Openness • Music • Love • Humor • Grace • Empathy • Soulful • Shared Leadership • Self-Expression • Play • Persistence • Peace • Celebration • Intention • Conscious Growth • Fidelity • Evolving • Consensus Building
These are the shared values that we collectively declared during last Sunday's town hall.  Yowza, friends!  Thank you to everyone who participated.  I am proud and delighted to be a part of this remarkable community, and I am really excited to see what's next. Don't worry if you missed the meeting — we want your input, and over the coming weeks and months you'll be invited to share what's important to you about the organizations you're part of, the communities you're committed to, and the relationships that inspire you. 
Since Bosque Center for Spiritual Living was but a twinkle in our eyes, we've been intentionally committing and recommitting to creating together who & what & how we are going to be together.
We can do, be, and have anything.  What shall we do, be, and have?
Ernest Holmes said, "The only reason we are limited is that we have not allowed the Divine within us to more completely express."  I'm ready to shed limitation and allow new possibilities to emerge through and as us.  I believe we're perfectly poised to allow the Divine expression of Bosque CSL to blast off into sky's-the-limit empowered transformation — for each of us, for all of us, for Albuquerque the entire world.  That's a bold claim, I know.  But, truly, why not?
We have a beautiful service planned for this Sunday, April 22.  Special Guests Jennifer Fiordelisi, Tim Keegan, Angela Owens, Patty Stephens, and Jane Westbrook will be speaking on the theme "Creating Together."  And here's the thing about togetherness:  it quite literally isn't the same without you.  So we sincerely hope that you'll join us.  We're also introducing the Bosque CSL choir this week!
I can't wait to be with you again.  XO, Drew
This sky
Where we live
Is no place to lose your wings
So love, love,
Love.
– Hafiz
© 2018 Drew Groves