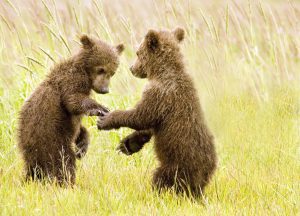 We can be, do, and have anything.  This sounds audacious.  It sounds incredibly bold to me even as I write it; a hundred exceptions, excuses, and complicating factors come to mind.  Then I return to center and state again:  we can be, do, and have anything.
For sure, there are things to deal with, challenges to face within and without.  Indeed, we are called to climb mountains and cross rivers and occasionally battle dragons here and there.  Some of this work is ours and ours alone — each of us gets to figure out what she wants, what he believes, what goals are worth the effort.  
More and more, though, it seems to me that the great invitation for all of us is to create together. 
We've got to put our forces together
Sing a song so loud, so fair
That the birds in the trees
Hum along with me
Sweet harmony
– the O'Jays, Put Your Hands Together 
We can be, do, and have anything in which we are willing to open our hearts together, to which we set our minds together, on which we are willing to work together.  It's our evolution — care, commitment, and cooperation in a shared vision. 
It's Love, my friends.
© 2018 Drew Groves