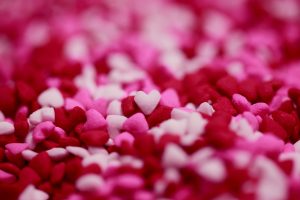 Things fall apart.  Sometimes we are thrilled to pieces, but so often it feels more like getting shredded or shattered.  It happens all the time on personal, relational, and collective organizational levels.  It's confusing, it's uncomfortable, and it hurts like hell.
I don't know how many more mass shootings we're going to suffer as a society before we freakin' do something about it.  Neither do I know how many times it's going to take me, as an individual, to suffer going all to pieces before I learn to meet my life with unflappable grace and ease.  Maybe that isn't even the point.
Pema Chödrön writes:  "When things fall apart and we're on the verge of we know not what, the test of each of us is to stay on that brink and not concretize.  The spiritual journey is not about heaven and finally getting to a place that's really swell."
The spiritual journey is about reckoning with integrity exactly where and how and what we are right now.  Perhaps it's only by falling apart that we have the opportunity to pick up the pieces and see what we're really made of.  Maybe going to pieces, whether thrilled there or fallen there, makes new choices possible.  And as we feel through and reflect upon our broken-apart pieces we discover the Whole that we've always been.
I can't wait to be with you and sing with you this Sunday, at 10:00 am.  XO, Rev. Drew
© 2018 Drew Groves